Total Overhaul – Reusing and repurposing some materials and well as using new!
At GP Garden Services making our customers ideas a reality, within their budget is what we do best.
This project included renovating a disused area at the rear of the garden, a new main porcelain paved area at the rear of the house and contemporary screen fencing along one side.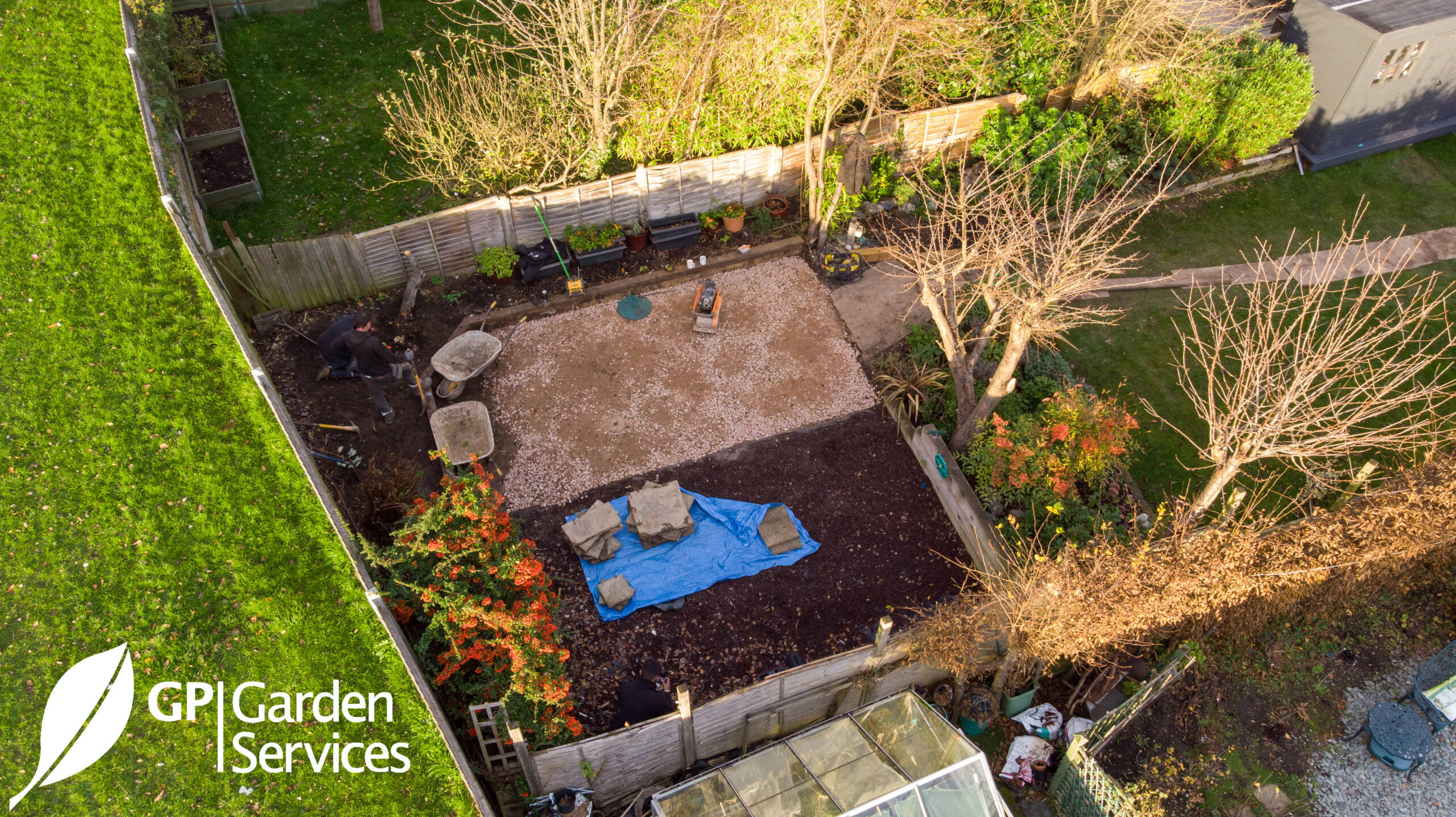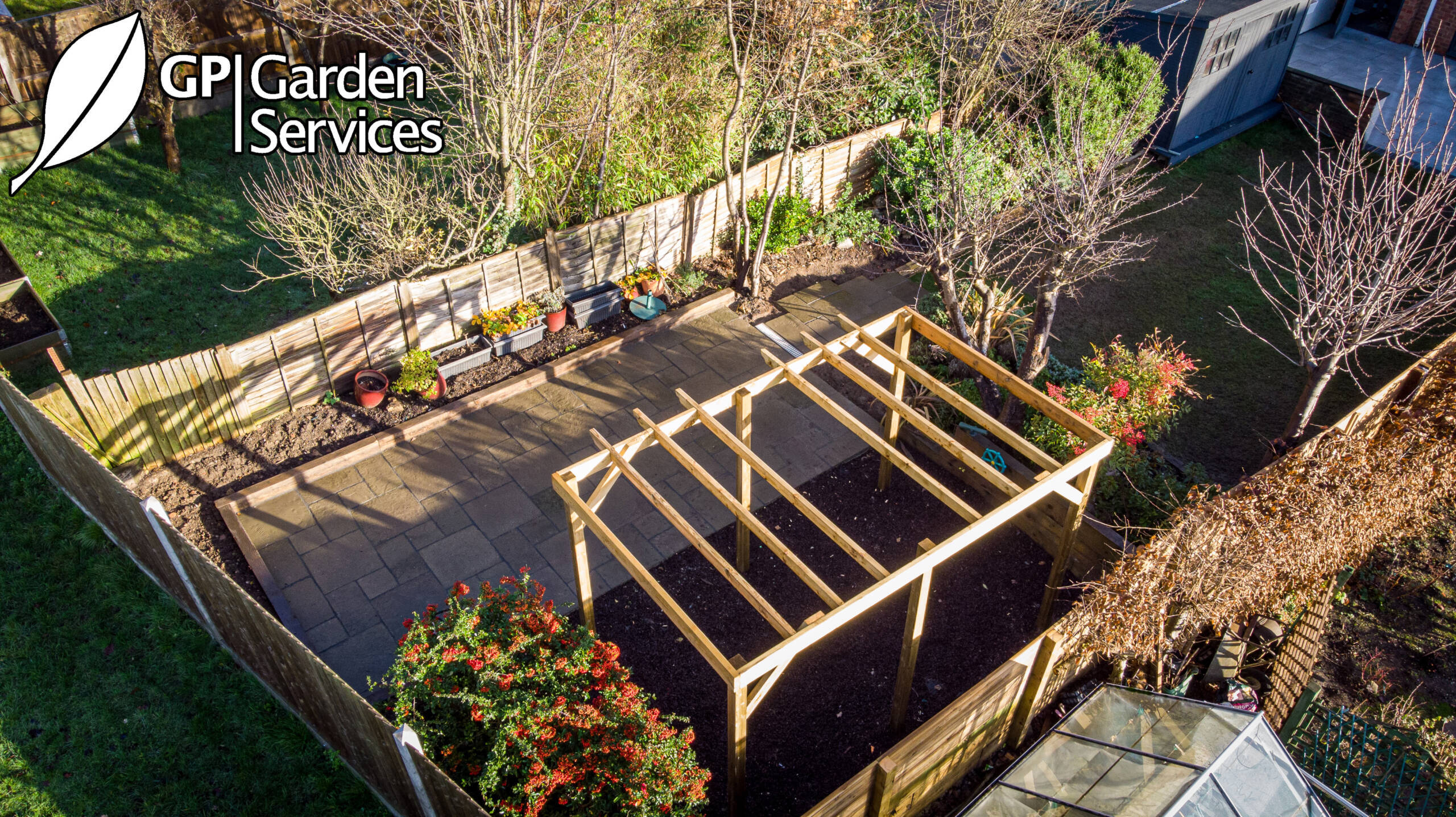 Rear section of garden:
This area of the garden was unused and unusable before the project. 
To keep within the customer's budget we lifted the paving from the area by the house and re-laid it at the rear of the garden. 
A sleeper retainer was used around the edge of the paving to retain the soil and create a raised planting area.
The whole area has been retained with a new wall and steps constructed with reclaimed bricks.
A bespoke timber pergola, made to the customer's design has also been constructed. 
This is now a children's play area which has been filled with decorative play bark chippings.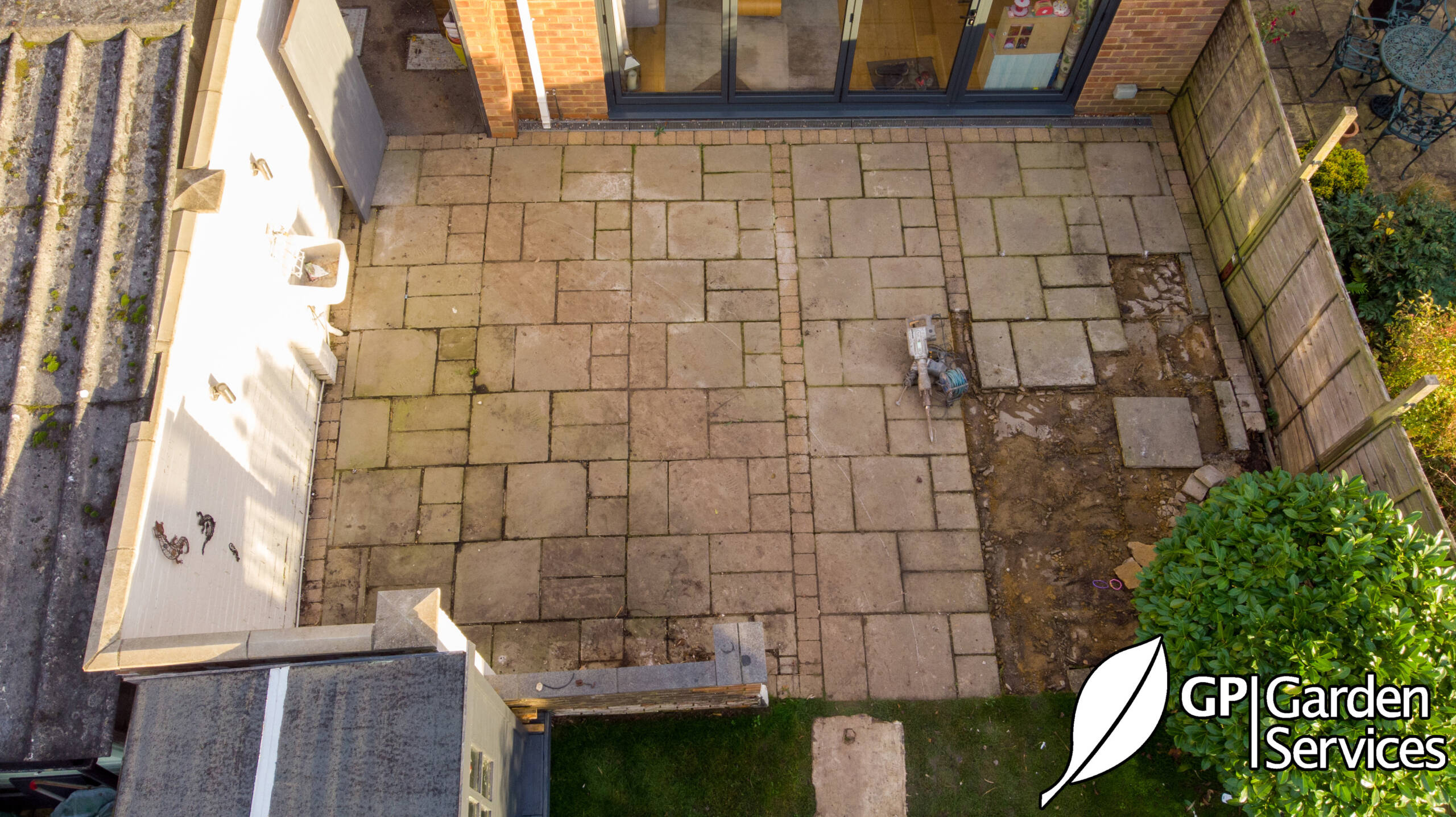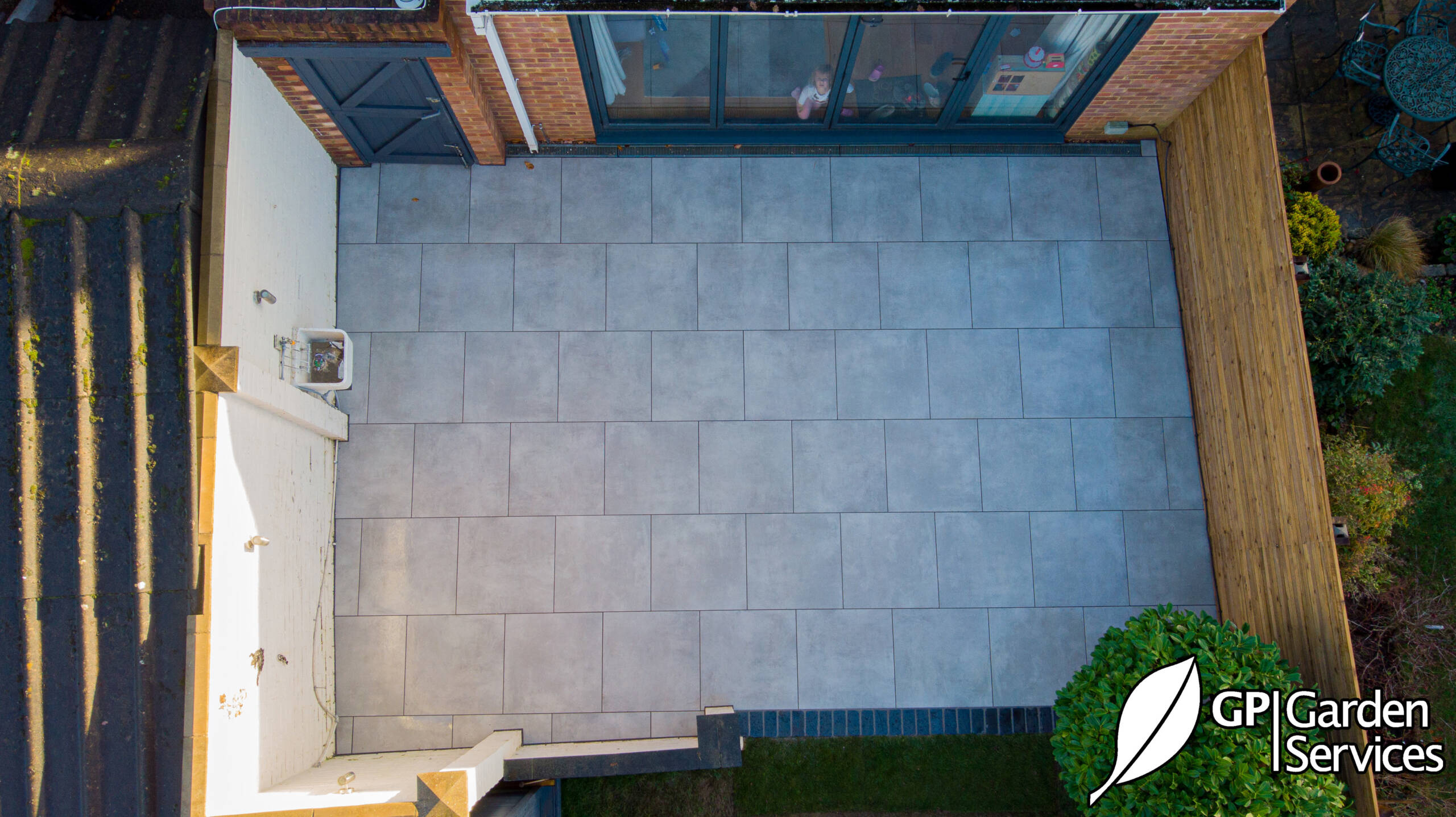 Paving by the house:
A Volcano Grey Porcelain paved area (800mm x 800mm slabs) was laid at the rear of the house.
A real upgrade, it has now given the area a clean, stylish and modern feel whilst being durable for many years to come. 
It's now a welcoming area for the family to relax and entertain guests, ready for when we are all allowed to meet up again and when the sun comes back out!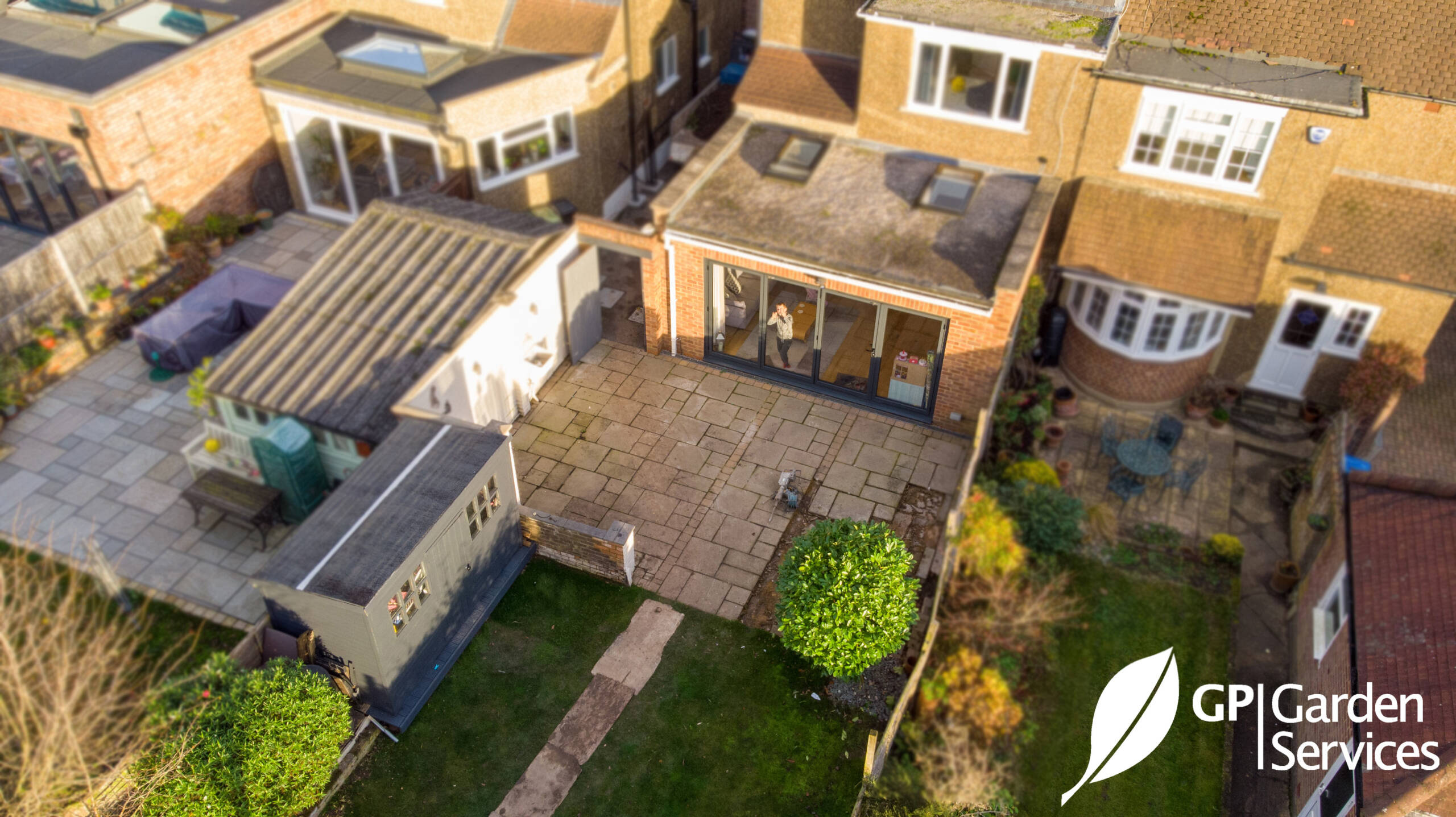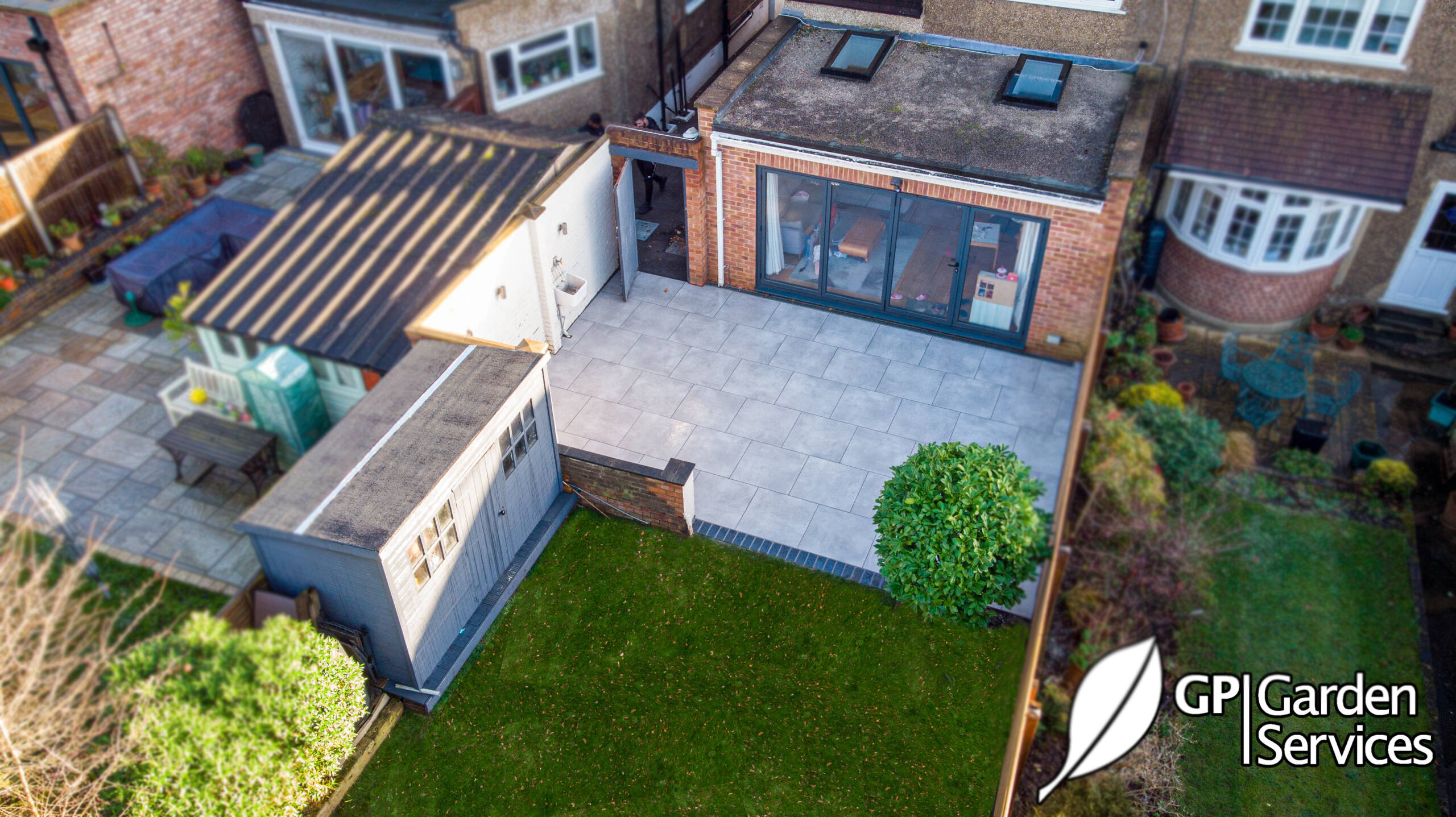 Left hand contemporary screening: 
A contemporary screen has been constructed along the left side of the garden. 
The elegant screening also provides some privacy between the neighbouring gardens. Using high quality timber battens, sourced locally, fixed to posts new and framework behind, the screening gives this garden a clean, calm and contemporary feel.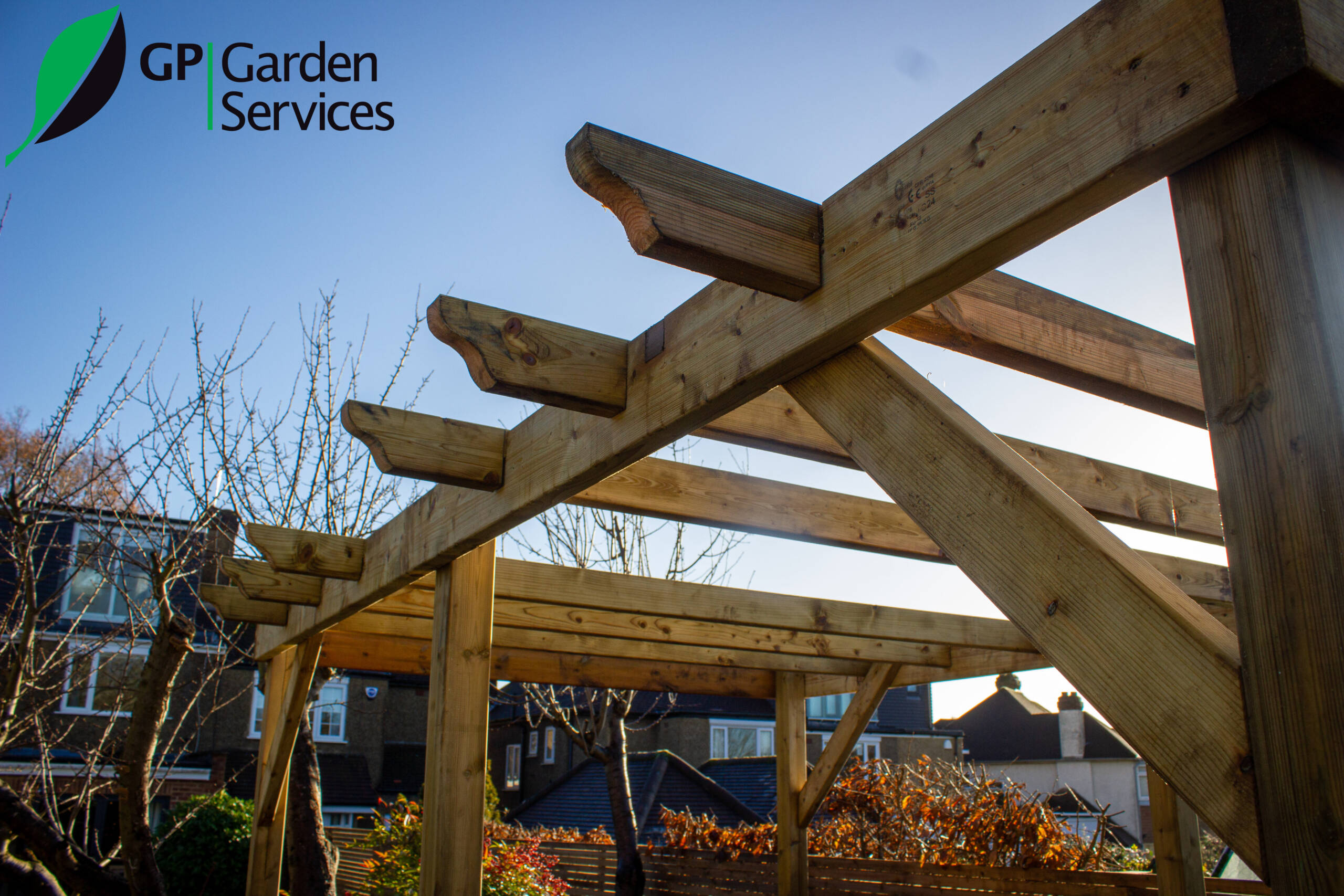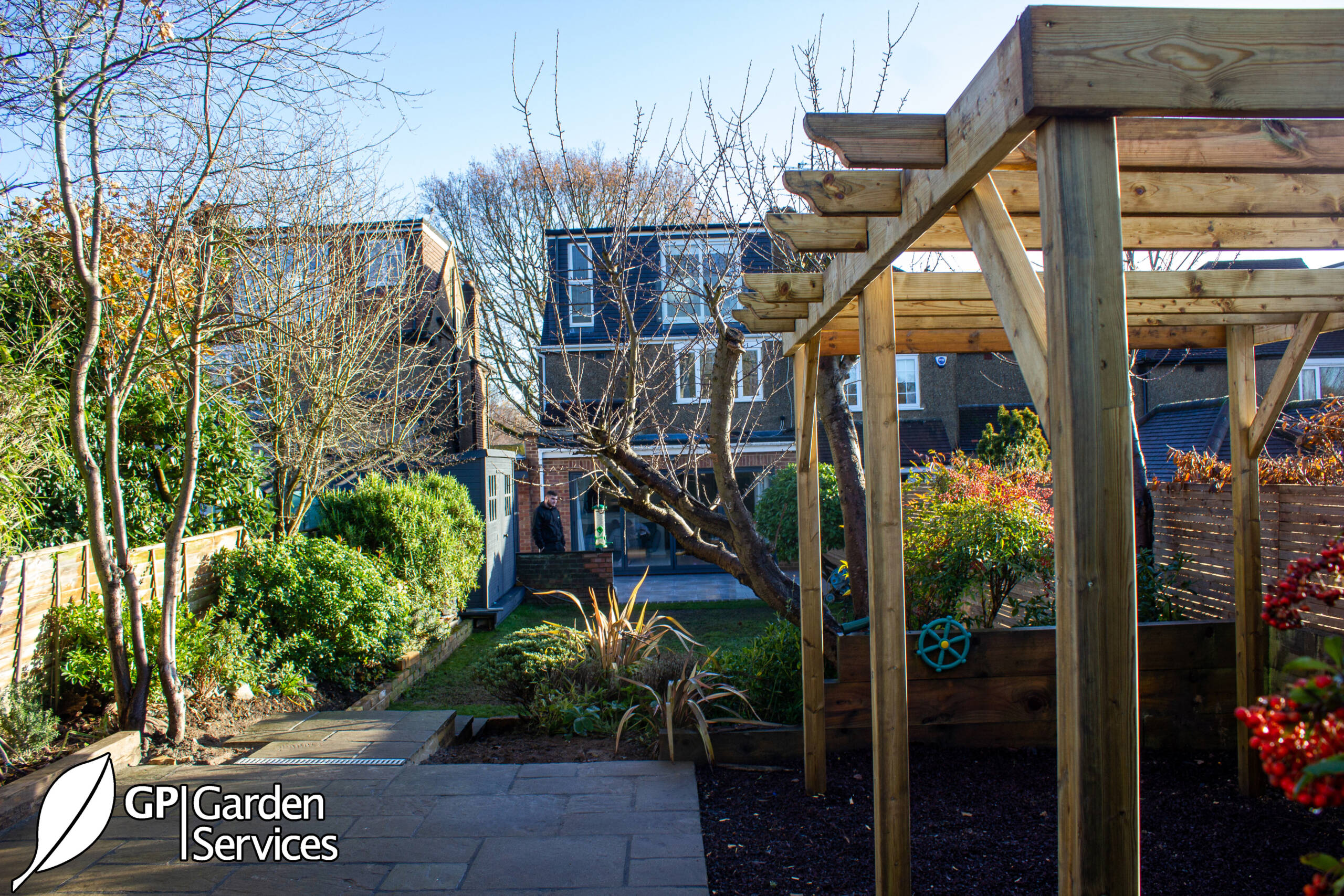 We like to thank our suppliers, including Thompsons of Crews Hill, Aylwards of Crews Hill , and many others for their continued support in sourcing and supplying high quality materials for our projects. 
Overall, this project was delivered on time, to budget and beyond the expectations of the customer. 
We are very proud of the teams who worked together to complete this project through some challenging weather!