GP Garden Services always work locally – we regularly take on projects linked to the community, this month we worked for and supported the 1st Cuffley Scout Group.
We renovated their outdoor meeting area. This area needed radically reworking to make it more accessible for the young people in their weekly Scout meetings. The GP Garden Services team fully transformed this area for the young people, their families and the leaders of the group to enjoy.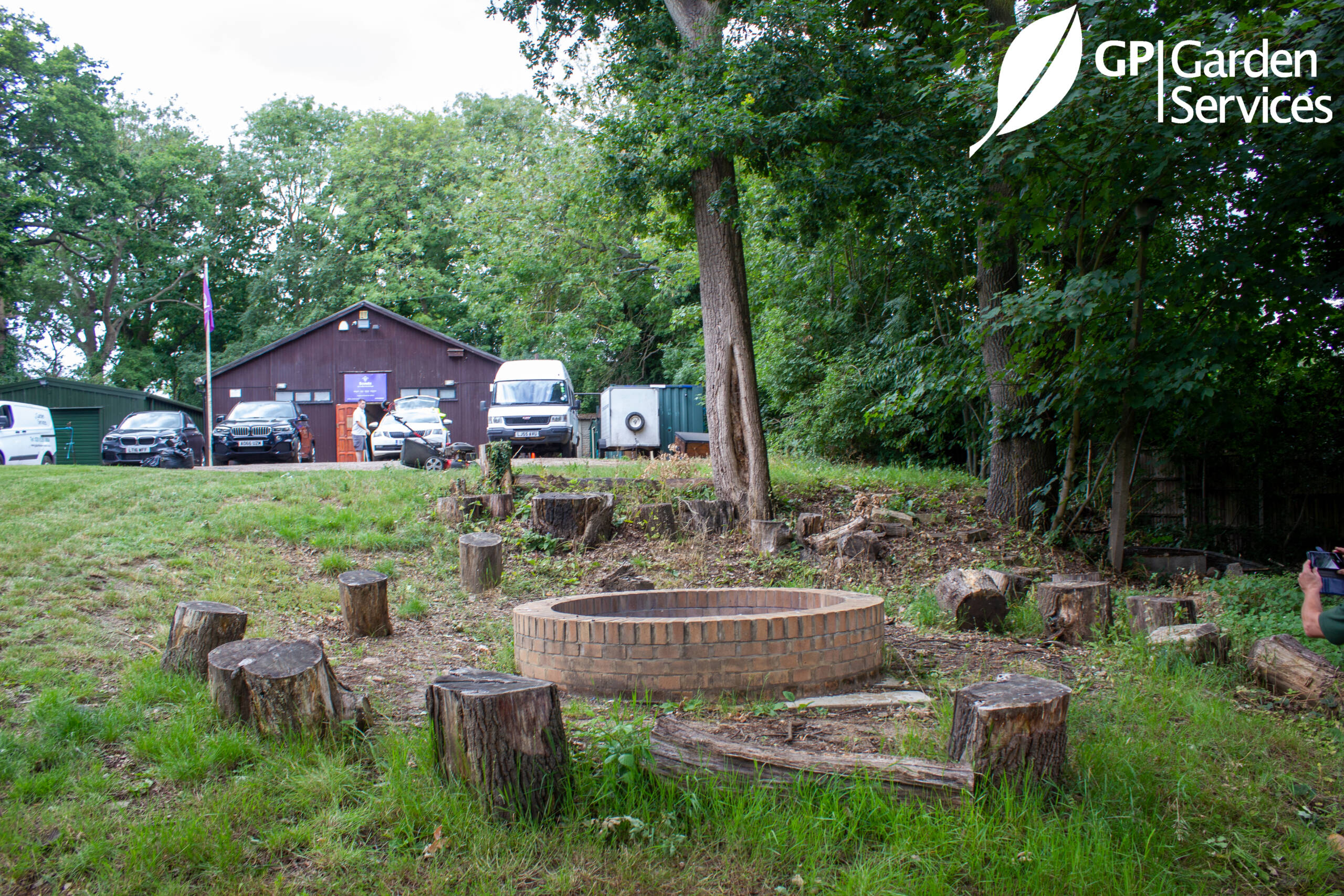 The project included:
Re-landscaping the levels.
Installing a new concrete retainer. 
Sleeper retainers, steps and seating. 
Outdoor seating.
Self-binding compound base.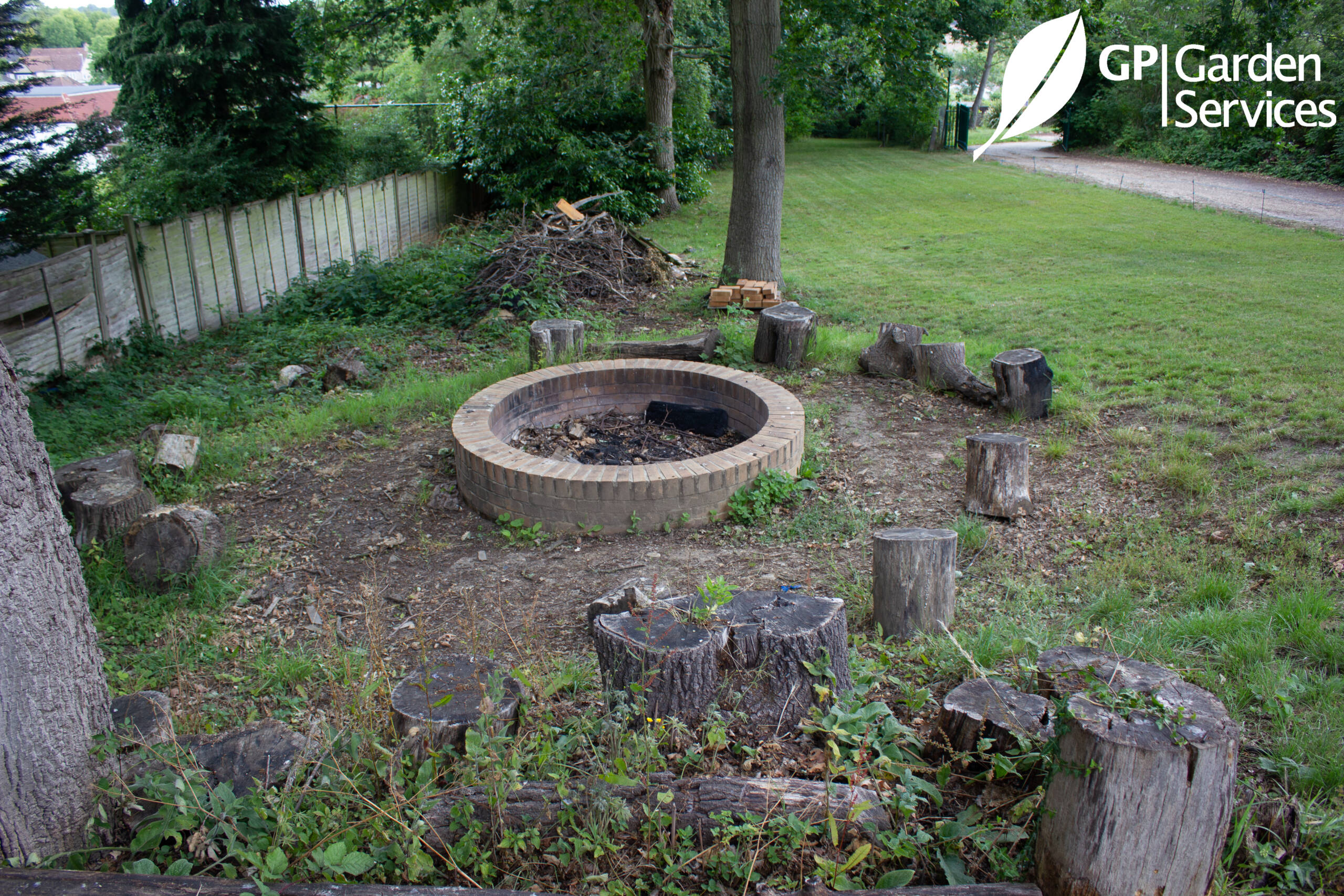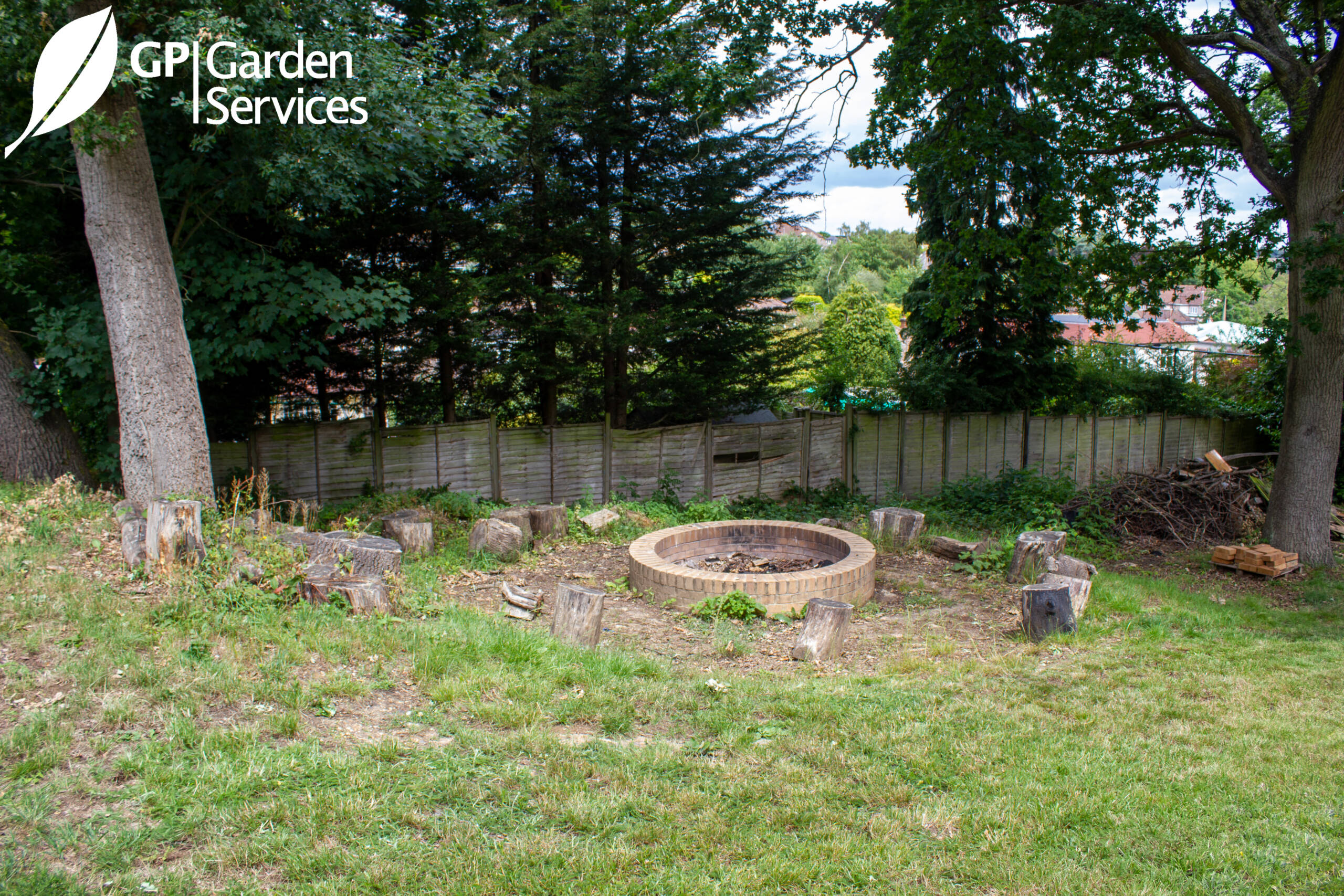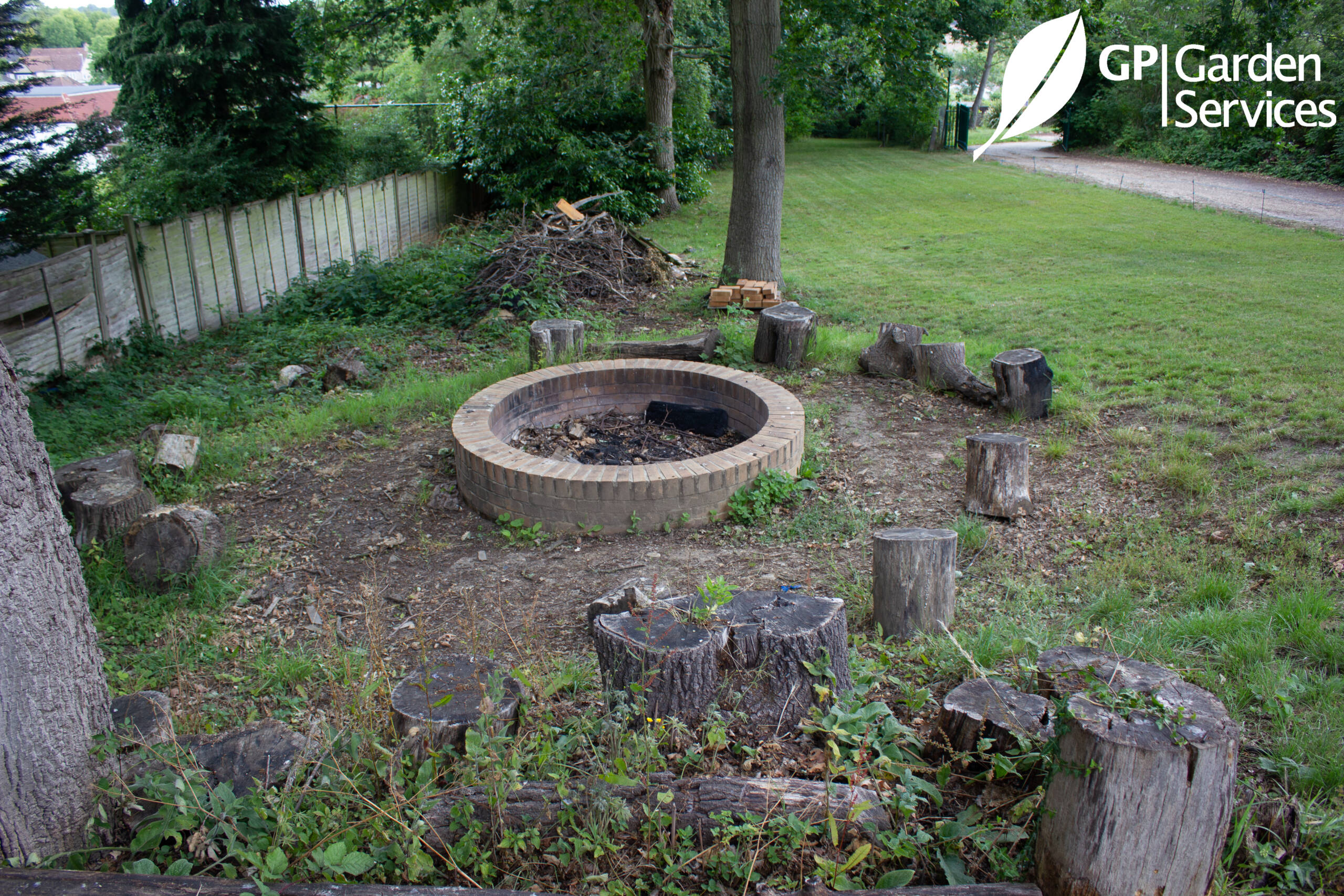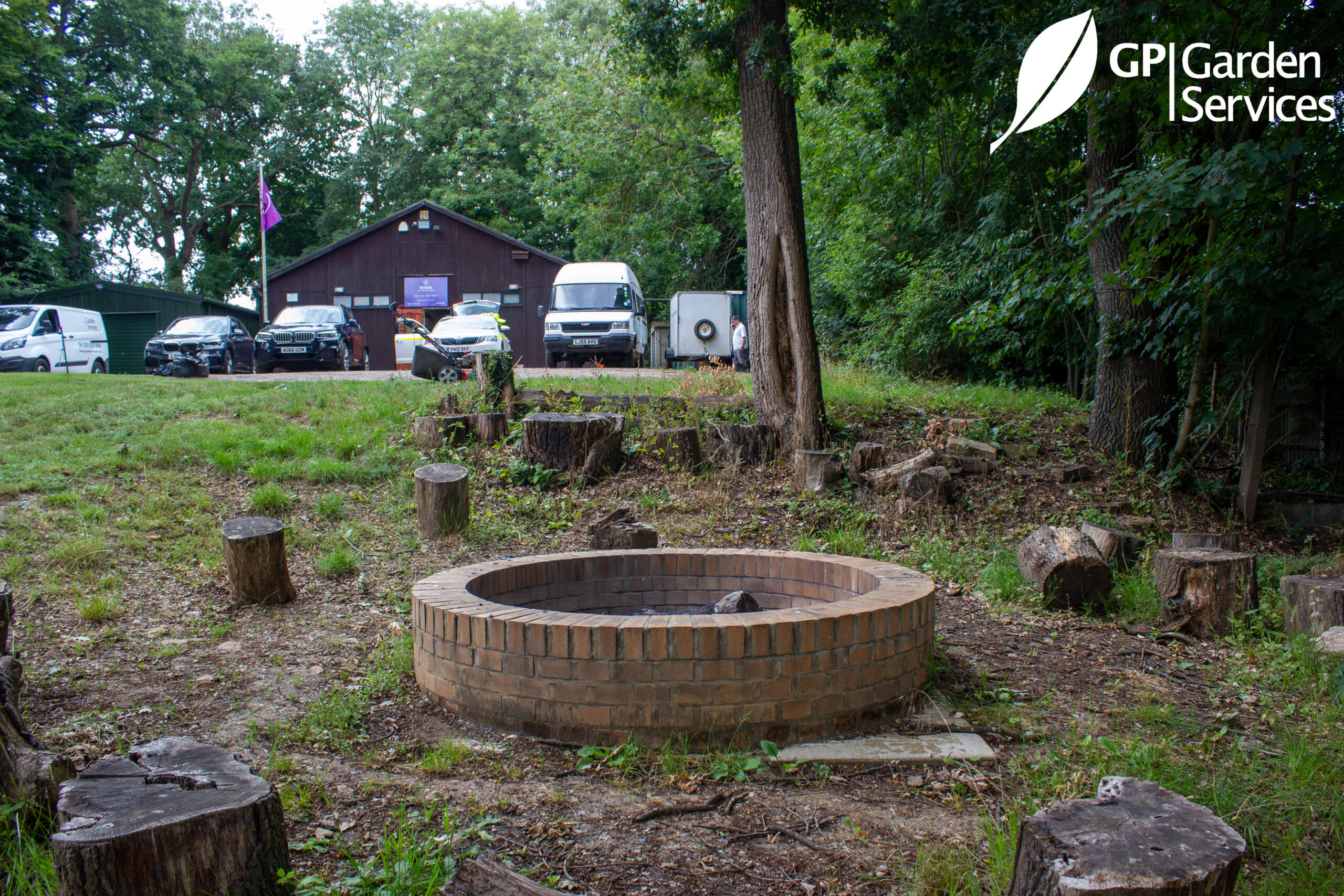 Re-Landscaping Area
We began by clearing the area and re-claiming items to be re-used. We created a level surface and used all excess soil to re-landscape the area beyond creating a natural slope. 
Concrete Retainer Edging 
Pre-cast concrete slotted posts were then installed. Concrete gravel boards were then inserted between each set of posts ensuring that the top of the posts and gravel boards are flush.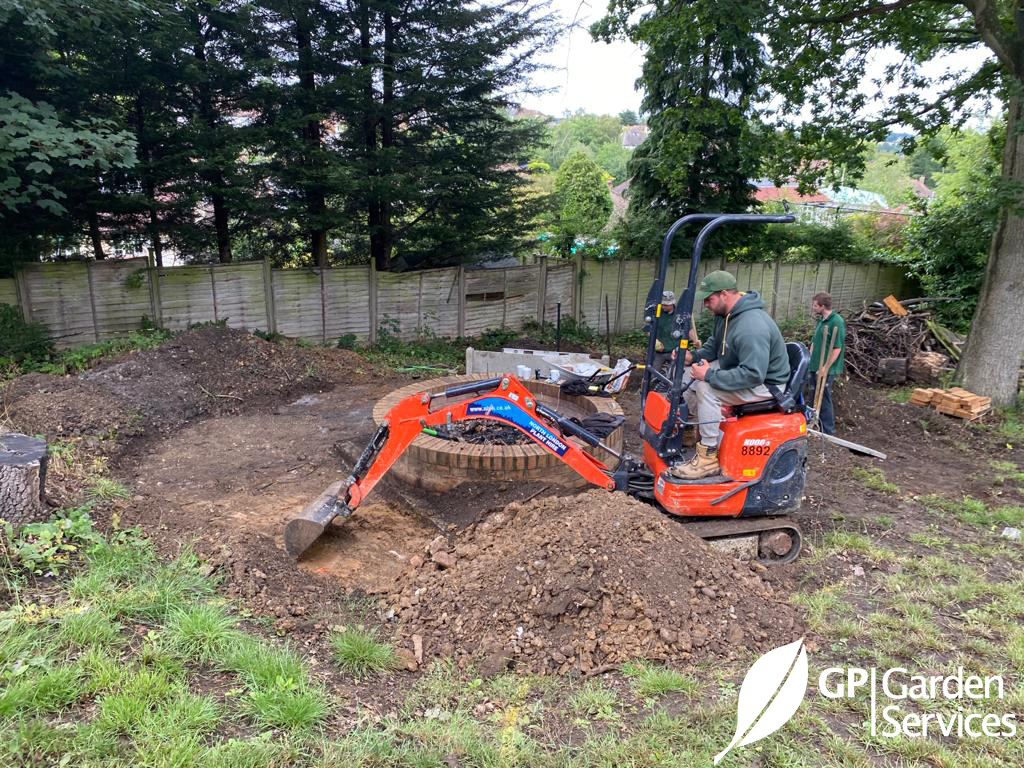 Steps & Seating area
A retaining structure was created using Oak Sleepers which were internally fitted to timber posts to hold back the soil bank. The tops of these sleepers were then cut to form bench style seating around the fire circle for the young people to sit on.
A similar method was used to create the step framework. The framework was then lined with membrane and filled with Scottish Cobbles.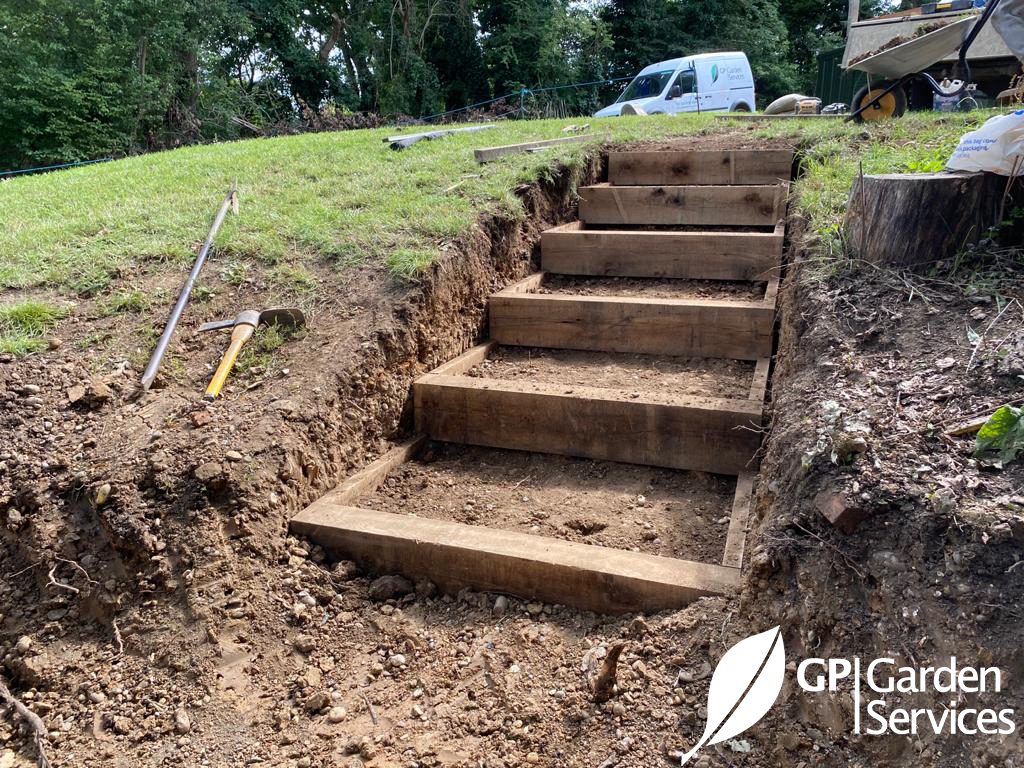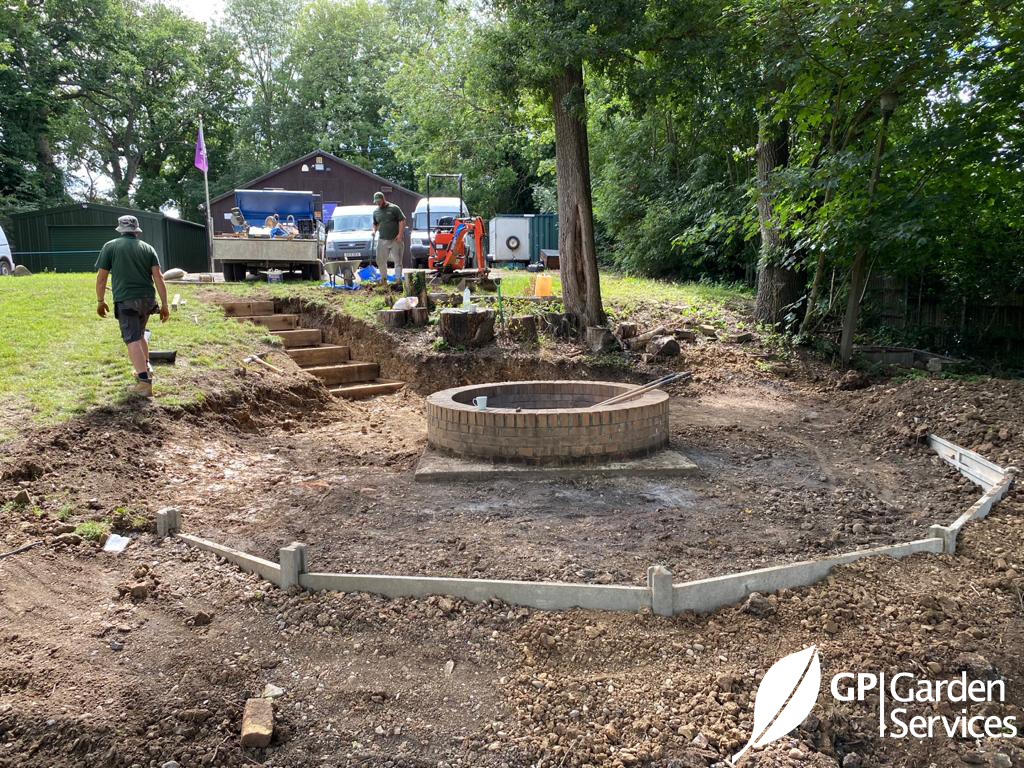 Ground Surface
Weed suppressing geotextile membrane was installed. The area was then filled with MOT type 1 loose material and compacted. The top surface was then filled with a self-binding compound which was then heavily compacted to finish. The entire area was finished with a slight fall to naturally drain water from the centre towards grassed areas.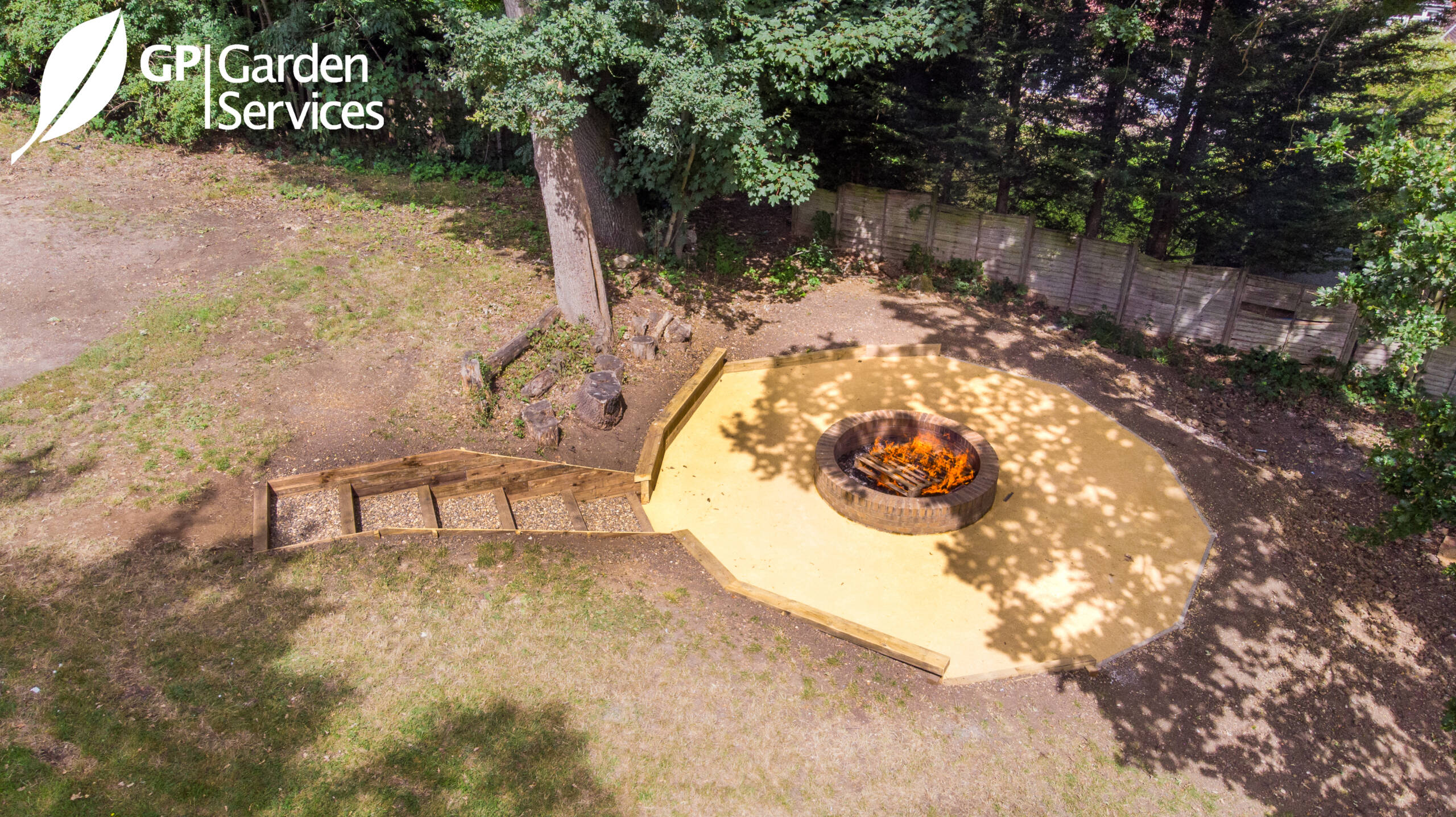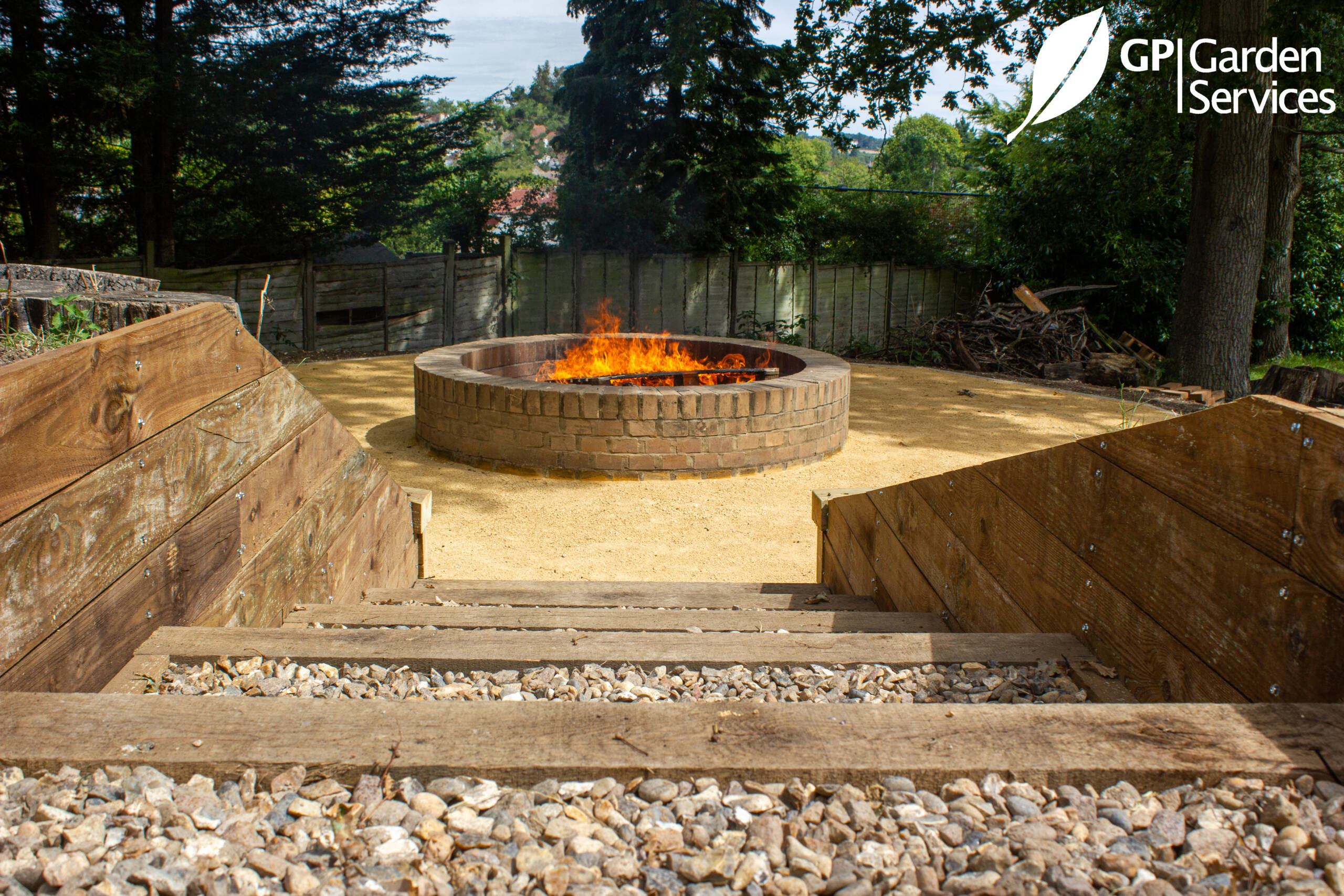 We like to thank our suppliers, including Thompsons of Crews Hill and Aylwards of Crews Hill for their continued support in sourcing and supplying high quality materials for our projects. 
We are proud of our team who delivered this project and it was delivered on time, to budget and beyond the expectations of the Scout Group.  
Overall, this project was more than a simple landscaping job, it has created an outdoor space for many young people to use for many years to come.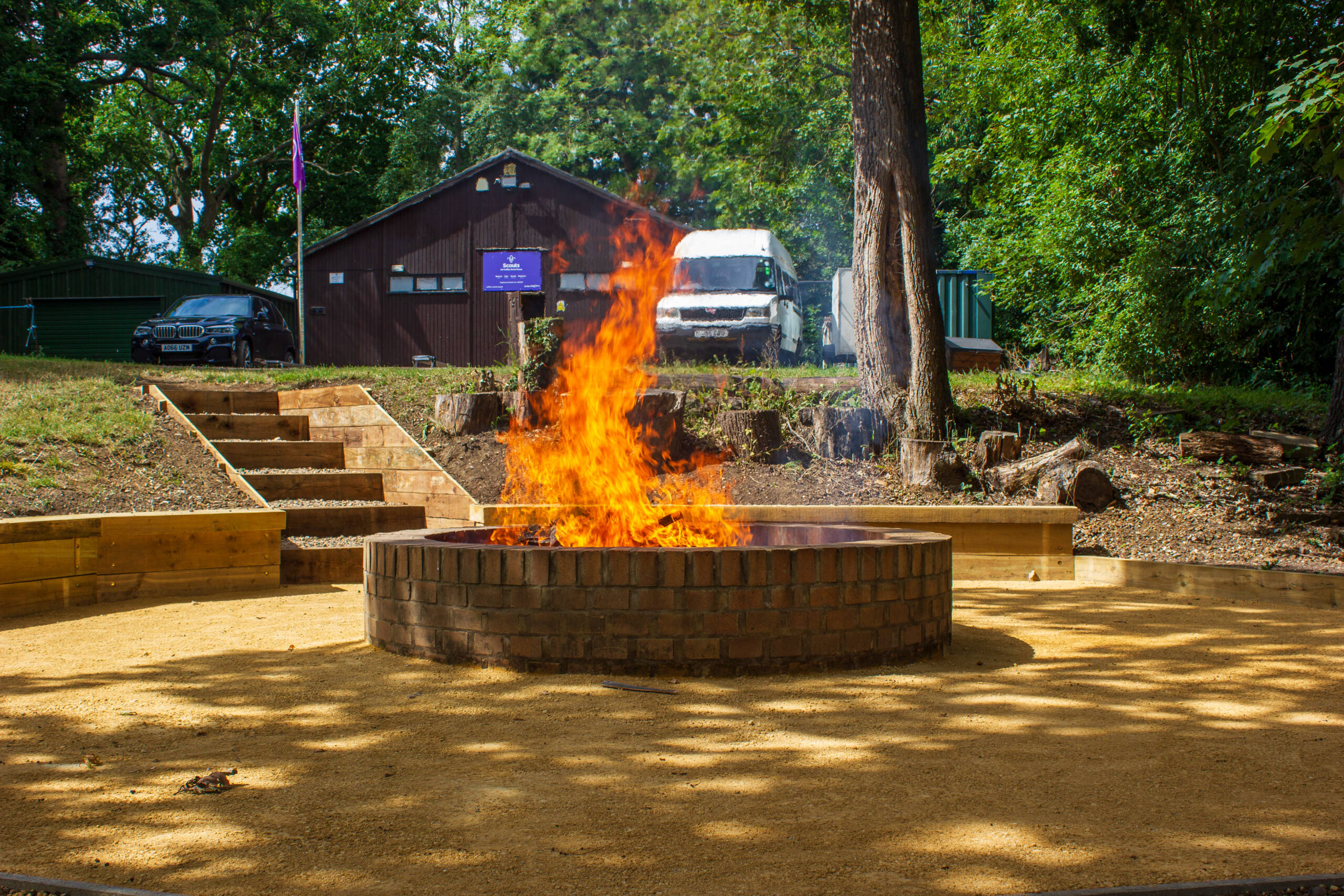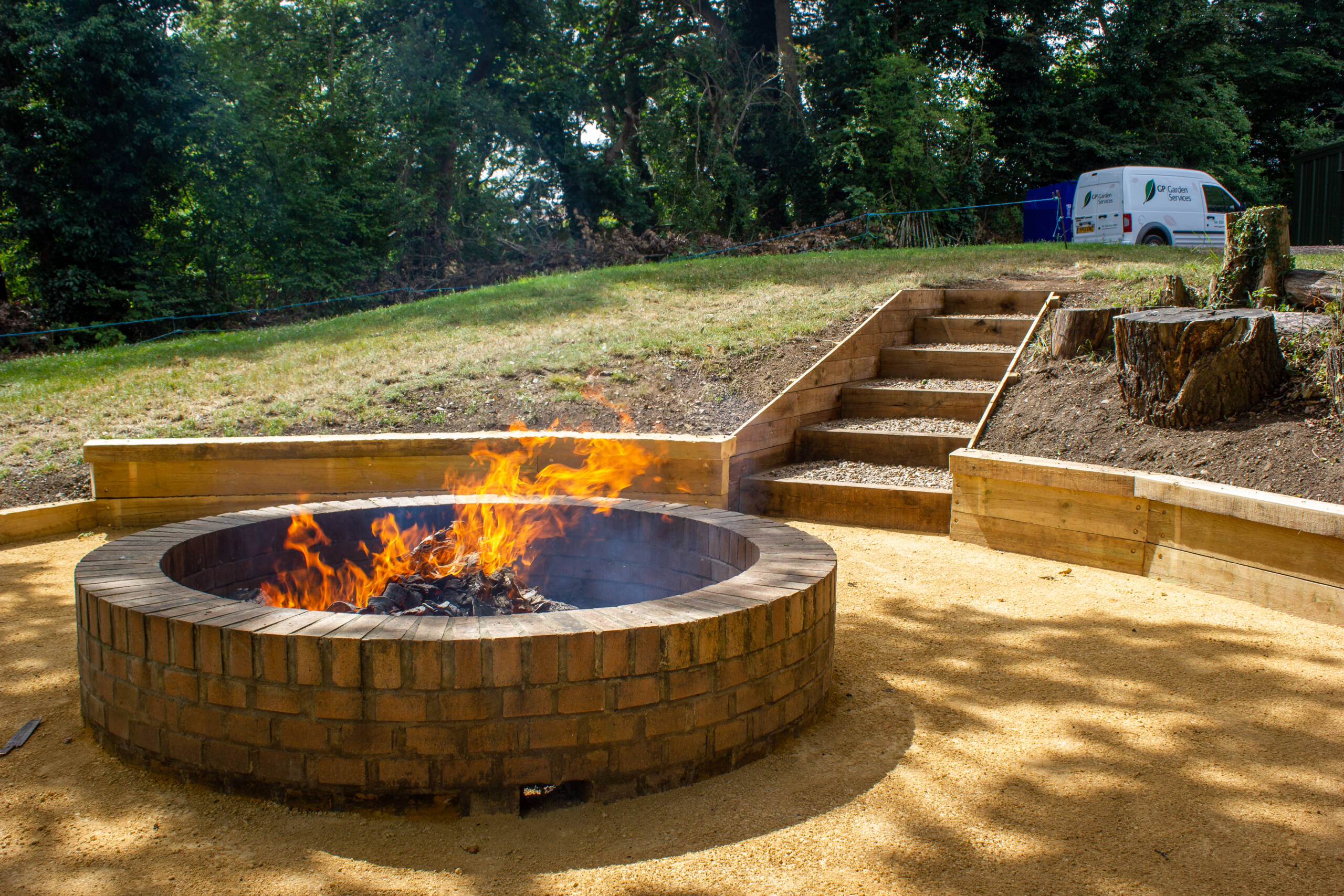 Watch the full transition here: