Creating that Patio you've always wanted!
We at GP Garden Services work closely with our customers to understand their requirements and make their vision and dreams a reality. 
This project took place in Enfield over a 6 week period from start to finish.
Various different elements of the GP Garden Services team fully transformed this large garden patio area into a safe and family friendly area.
The project initially started with removing all unwanted temporary steps and other unwanted items from the upper area of the garden. 
We then worked directly with the customer to mark out the actual shape of the proposed steps and access platforms down to the main garden. Blue Staffordshire engineering bricks were used throughout the project to build strong and sturdy retaining walls.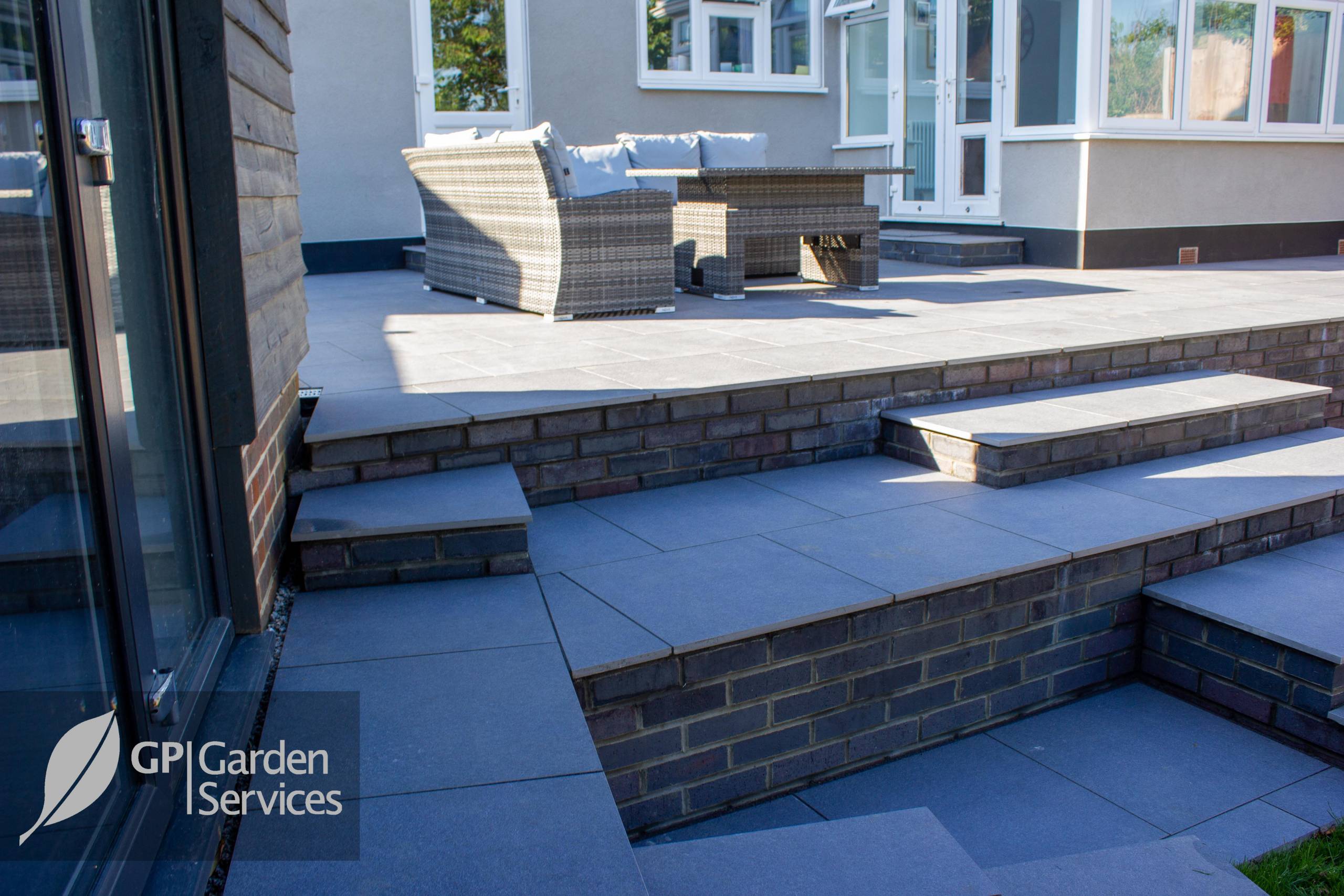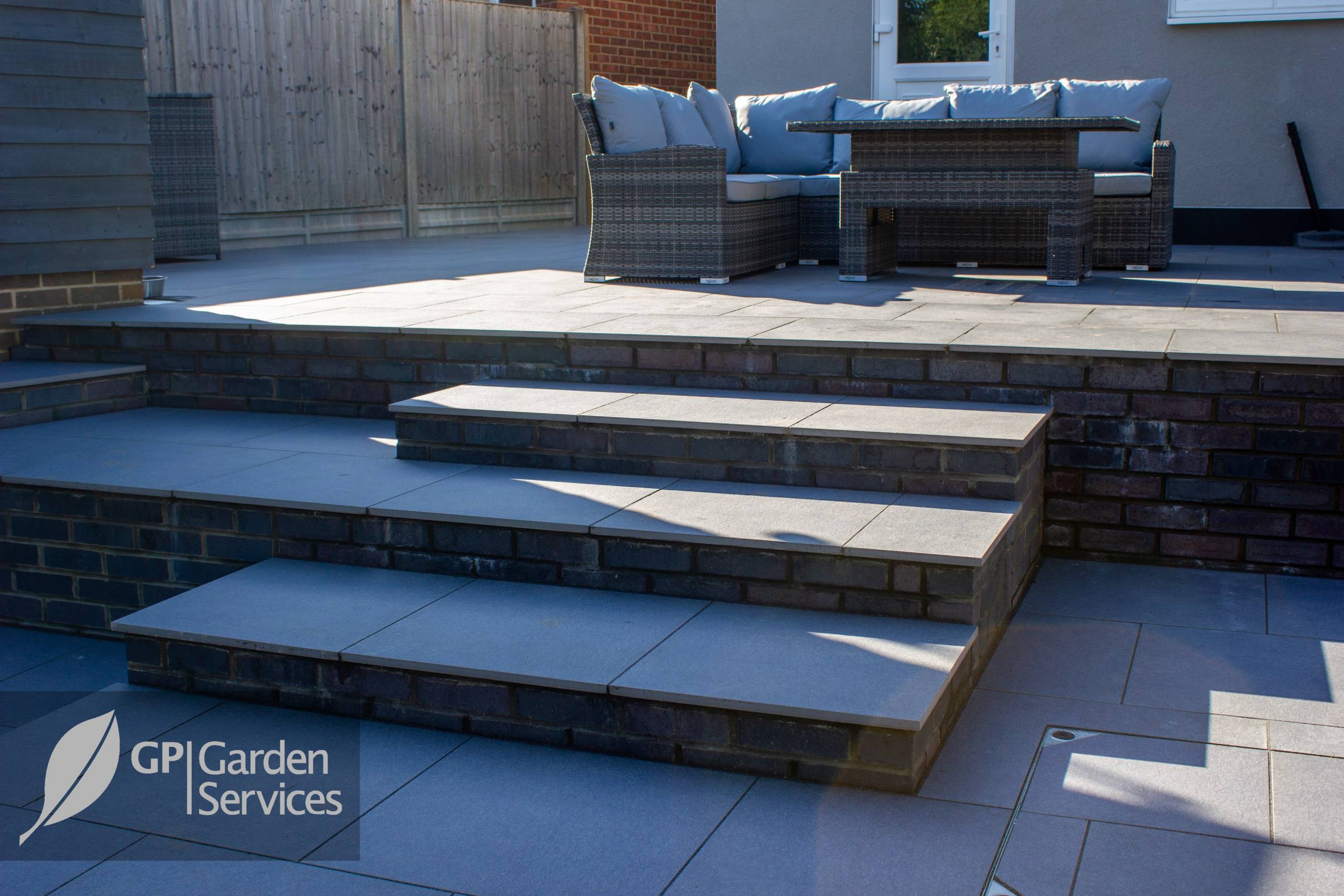 The key to this project was to line up 3 different levels of the garden; the back door, the outbuilding and the main lawn area. The main challenge was to ensure the steps were lined up and each area of the garden can be accessed safely. 
We supplied our customer with a number of different paving samples, and they chose Fortuna Porcelain slabs, which gives the garden a smart and modern look.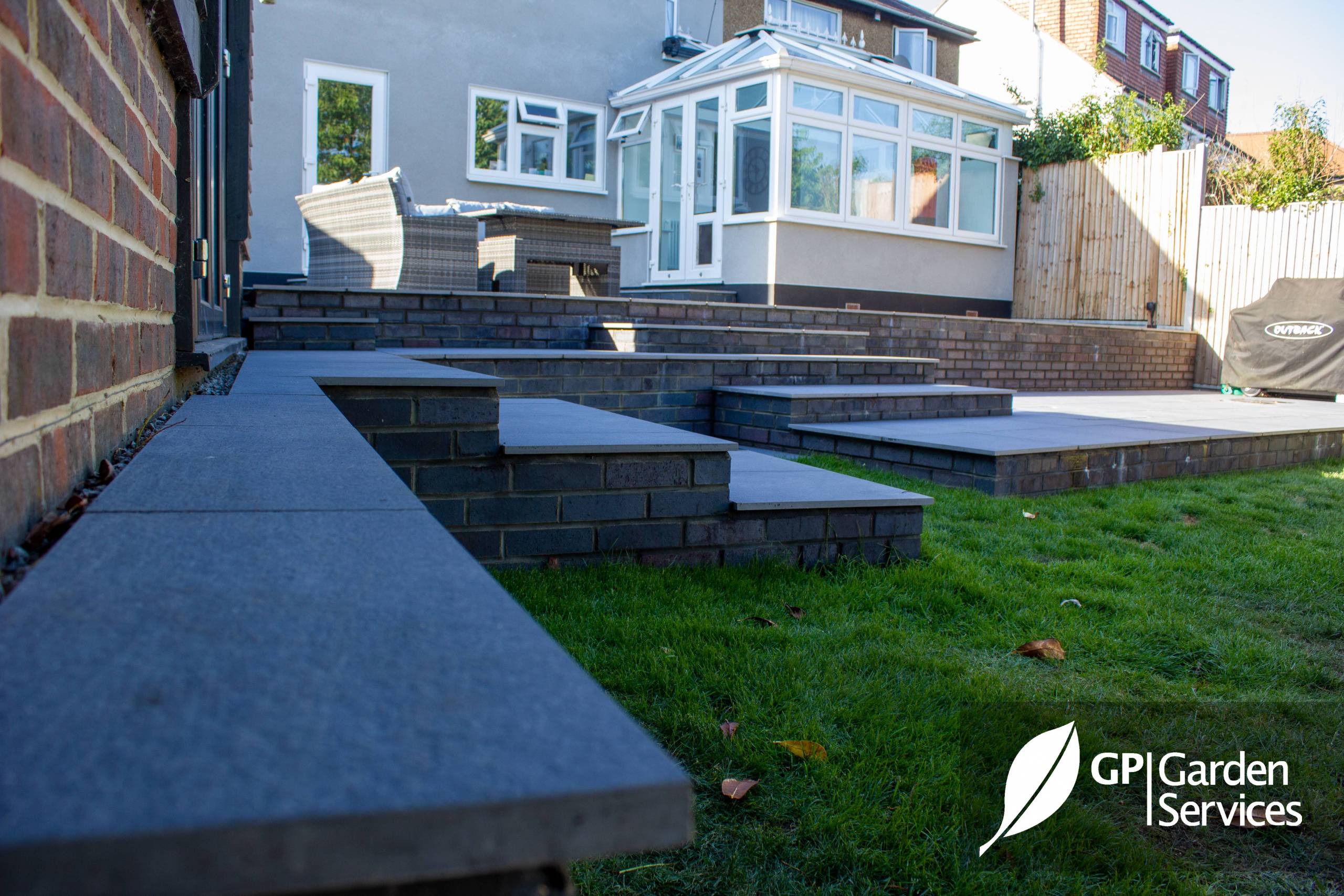 We like to thank our suppliers, including Thompsons of Crews Hill, Aylwards of Crews Hill , and many others for their continued support in sourcing and supplying high quality materials for our projects. 
Overall, this project was delivered on time, to budget and beyond the expectations of the customer. 
We are very proud of the teams who worked together to complete this project.
If you like what you see, Contact Us now.